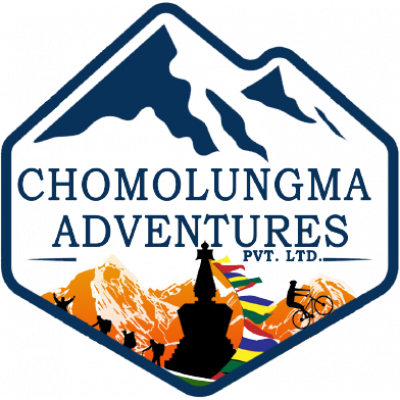 Chomolungma Adventures
Store/Office Info
Member since April 2022
Narshing Chowk, Thamel
Store/Office Details
Teamwork makes the dream work
The founders, three likeminded driven individuals pooled into their years of experience and expertise to make the company a success. Due to the collective efforts of the team and the workforce we are able to drive in different solutions and efforts to make your journey with us a memorable one. All of our co-founders are heavily involved in this line of work for years and know the in and out of the business, they know how to make the business thrive and things one needs to do during a crisis. With their mentorship and chaperoning the Chomolungma Adventure team has grown to become a strong entity capable to handle any situations.
Discover all of Nepal
Our company does not believe in limiting travel experiences just to the popularized destinations, as many parts of Nepal are still undiscovered and equally beautiful we have taken it upon ourselves to venture into these unique realms. Once we study these trails for you, it is open to your explorations, giving our explorers a unique opportunity to wander into the lesser known parts and gain an even more unique perspective of life in Nepal. Our attempt has to disclose these off beaten paths have been rated highly by our clients who enjoy that we go the extra mile to deliver something special to you.
Customized itinerary and reasonable pricing
At Chomolungma Adventure Trek we also boost ourselves for being an organization that values your efforts and money, most traveling requires a lot of energy and we are here to take that load off you while still allowing you to experience competitive prices. Additionally, keeping our customers varied interests in mind we allow them to play and customize the itineraries so they get their money's worth and can experience strata of opportunities and places.
Share the blend of cultures
We provide guaranteed fixed departure dates, which means if the time shared is suitable for you then solo travelers can join the group set out to travel. This way you get a chance to connect with people from different backgrounds and nationality allowing you have a more worldly perspective. You will also get a chance to make new friends. All our published trips are guaranteed trip. Once we receive confirmation from you, we assure guaranteed departure.
Socially aware
We conduct all of our business in a socially conscious manner, right down to how many people we are taking to our trips. We usually limit our trip sizes to 15 people max, allowing for us to be able to invigilate and keep our waste production in check. We also ensure you engaged in multiple social responsible activities to give back to the communities in Nepal.

Highly guarded safety measures
We like to take care of anyone who works with us, be it staff or customers. Our staff member is hence insured and do undergo regular health check-ups to test their fitness levels. As for our customers, we ensure that all of the food prepared for the journey is clean and healthy, we also are extremely cautious and take illness such as altitude sickness seriously, we often work fast in such scenarios, and emergency rescue via helicopter is also available.
Deal by Chomolungma Adventures