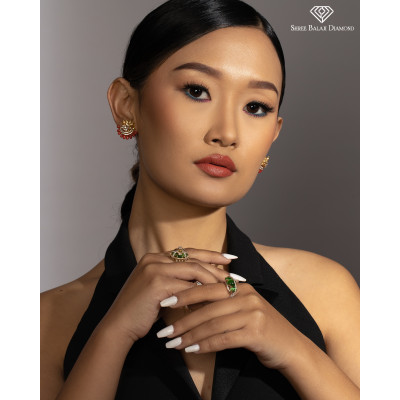 Shree Balaji Diamond
Store/Office Info
Member since February 2023
Bishal Bazar, New Road. Labim Mall, Pulchowk, Lalitpur. Durbar Marg, Kathmandu.
Store/Office Details
SBD-Nepal's first online diamond jewellery store. Shop Our Diamond Jewelry - Engagement Rings, Bands, Pendant, Necklaces, Earrings, Bracelets. Shree Balaji Diamond is a diamond manufacturing and trading company based in India. The company specializes in producing high-quality diamonds for use in jewelry and other luxury products. They have a team of experienced craftsmen who use cutting-edge technology to create diamonds of various shapes and sizes. Shree Balaji Diamond is known for their commitment to ethical sourcing, responsible production, and customer satisfaction. The company sells its products to customers worldwide and has a reputation for delivering high-quality diamonds at competitive prices.
Deal by Shree Balaji Diamond